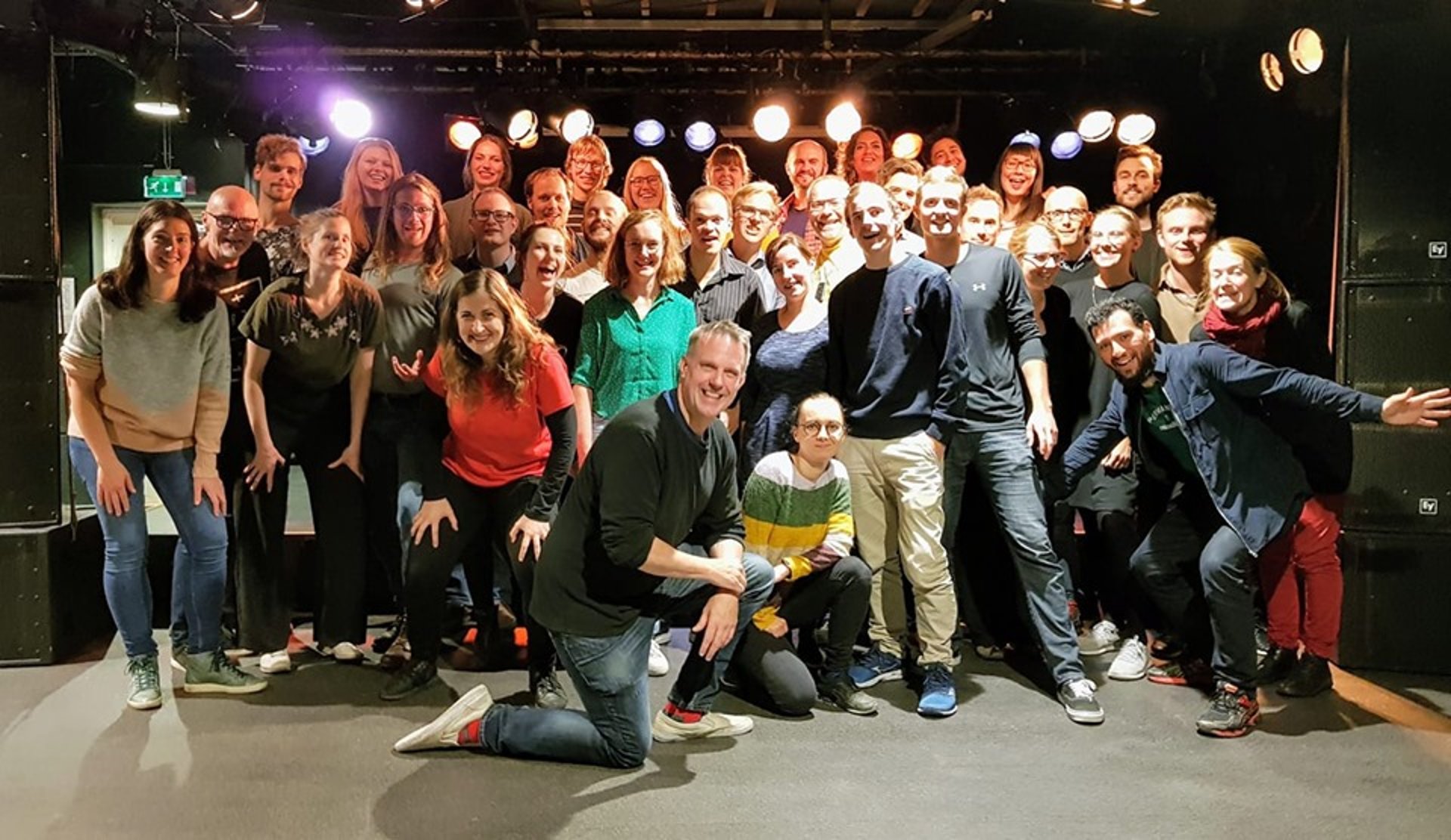 Take one improv class, it will
Life is improvised. Improv is a way to form a connection.
It is a way of life.
'Yes, and...' a philosophy.

It's what you do every day.

Perhaps you're afraid. Who isn't?

Follow the fear...

Become more confident. A better listener. Think quicker on your feet. Have more fun. If everyone took one improv class, the world would be a better place.

That's not the focus (although you're probably funny.)
We use improvisation to drive innovation within organizations by (re)sharpening the skills in your communications tool belt, such as:
Active listening
Agile leadership
Embracing failure
Confidence
Empathy
Staying present
Being open to possibilities

Improv isn't about being funny, it's about connecting.